Visit our FACEBOOK page for latest updates:
** Upcoming Class: BASIC TACTICAL PISTOL:
This class can also be used to satisfy the shooting requirements for the Missouri CCW. During the lunch break the instructor can provide a revolver for participants to shoot, which would leave only the classroom portion of the CCW class to be completed at a later date at a discounted price of $100.

* More information
* Required equipment
* Registration form
Information and Sign up for U.S. Law Shield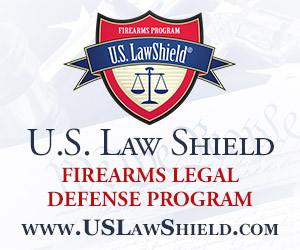 Custom Holsters:
Tom at Defensive Handgun can supply custom made, high quality holsters, belts and magazine carriers. Contact Tom with any questions you might have in regard to leather gear.



Tom,
I wanted to thank you for the Tactical Pistol Course you hosted in July. I appreciated the detailed, but easy to understand, instruction and wide range of exercises. Also, the course curriculum was such, that any shooter would benefit from it, no matter their experienced level. You can never get too much practice on the basics and it is rare to get the opportunity to practice engaging a target from, and around, a vehicle platform. Thanks again for the excellent class. Looking forward to taking it again in September.

Derek O.
Major
U.S. Army

I would take Tom Berry into any fight, any time, any where. Not only is Tom an experienced operator, he is also an outstanding instructor and first rate tactical trainer. You can bet your life on what Defensive Handgun Enterprises will teach you.

Captain D. Smith


Several years ago I attended a CCW class taught by Tom Berry. At the time Tom stressed that getting your endorsement was just the beginning and that we really needed training after obtaining our endorsement before we were safe and competent to carry. The first training class I attended after obtaining my CCW demonstrated to me the breadth of what I did not know about carrying. Worse was that I did not realize the extent of my ignorance. I have now taken several Tactical Pistol classes from Tom (and several from other instructors as well.) I highly recommend Tom's classes. They usually consist of a classroom session followed by a day on the range. The classroom session teaches safety and technique. Those are then honed on the range. In the past, Tom's classes have included hostage scenarios, shooting from behind a barricade, and even carjacking defense. The class usually concludes with a steel shoot off among the class members. Take his class if you get a chance. You will learn and have a great time. -- Steve Quinn.

You have the most outstanding range in the Kansas City area for practical pistol shooting. The way you progressively format your classes to have students shooting better by the end of the day than they were at the beginning is tactically sound. I have seen many novice shooters gain the confidence and competence to become outstanding practitioners of their second amendment rights after taking your classes with follow up practice on their own. The drills you teach, which include shooting on the move, carjacking scenarios, doorway clearing scenarios and the shooting competitions at the end of your classes set you apart from any local pistol classes I have seen. -- Kevin Regan

Example of some Basic Tactical Training

Check our current list of classes:

photo: Christina Daugherty, Dispatch Tribune

RSMo 571.101 requires that applicants for a concealed carry permit complete eight hours of training taught by a qualified instructor approved by the sheriff of your county of residence.
Please call or email to schedule training sessions.
What Handgun Should I Buy for Self Defense
This article mentions some things that I have found important to consider when buying a handgun for self-defense. These are things that come from my experiences in the military, as a deputy sheriff & SWAT Team member, and as road patrol officer, detective & firearms instructor for two police departments and from endless training at academies in the civilian self-defense side of things…
Helpful Information CCW For Ladies:
A video on holsters for women
Woman to woman: concealed carry issues from Kathy Jackson
Practical information for the armed woman
An ounce of prevention (and support)
Please mail checks in advance to:
Tom Berry
7204 NW Ironwood
Parkville, MO 64152